What if I don't like the work you submit?
This would be rare case, as we check all the files for their quality and formatting before the final submission. We only provide human translation. In case there is any issue with the quality, we would get the work rechecked from another translator and provide you the final file.

When will I make payment?
In case we are dealing for the first time, we would request for an advance payment or part payment to establish the trust factor. But once we have an established work relationship with you can make the payment after the project completion. (May differ from project to project)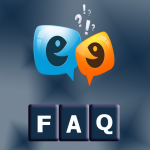 Do you use native translators?
Yes all our translators are native and experienced. Thus we are successful in providing you with the best quality output.

Is proofreading included in translation rates?
No, proofreading is not included in the translation rates. The translation output is checked by our quality team before delivery. In case you require proofreading services we can get the same done from another translator at additional cost.

Do you charge extra for urgent orders?
No we do not charge extra for urgent projects.

Do you charge for weekend projects?
No we do not charge extra for projects handled in weekend.
You have got more questions? Please send us your query at translation@shansingapore.com. We would be happy to reply you soon.