Are Video Transcription Service Essentials?
Video transcription is the activity of translating the video's audio into text format. This process is usually performed either with automatic speech recognition technology, human transcriptionists, or both. The text is created by carefully watching and listening to the video a few times and typing out every word that is spoken.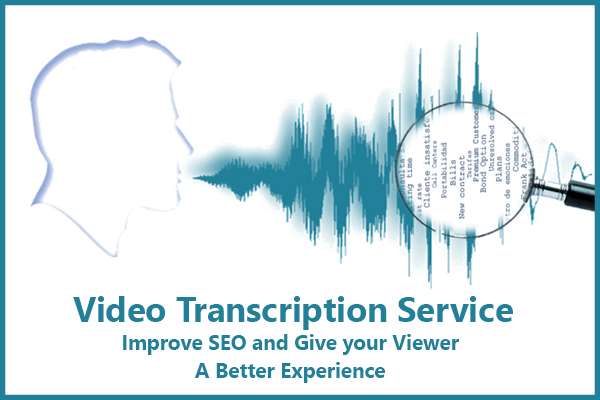 ShanSingapore is an International Digital company who are specialists in providing various services like Translation, Transcription, and Professional Video Transcription Services. ShanSingapore guarantees accuracy and affordability while maintaining the data quality, security, and confidentiality.
Why is Video Transcription Service indispensable in today's global market, find out below-
Visibility – Video Transcription Services help in improving SEO. Normally search engines can't crawl video, the transcript thus provides essential text which is indexed and ranked making the video more searchable across the web, data can be searched within your website or archives too.
Improved user experience – Since the viewer has access to video transcript, it provides a better experience for an audience as they can follow the video along with a written version.
Eases Translation – Since the video has been already transcript, it helps in creating subtitles in other languages.
Easy Access- Video transcription services can be immensely helpful for online learning, training, researchers as transcripts act as captions for learners.It aids the deaf and hearing impaired viewers.It is useful for audiences who are in sound-sensitive areas like hospitals, airports, railway station, etc..
It is important for non-native English speakers.Video transcription is helpful for people who are in the field of academics, business, music, commercials etc..So why not use the Video Transcription Services by ShanSingapore to upgrade your business and empower your brand image? Please refer https://shansingapore.com/  for more info.
Native Language Translators a Boon to Today's Business World!
Native Language Translator is a professional who has the mastered the linguistic and communicative aspects of the dominant language.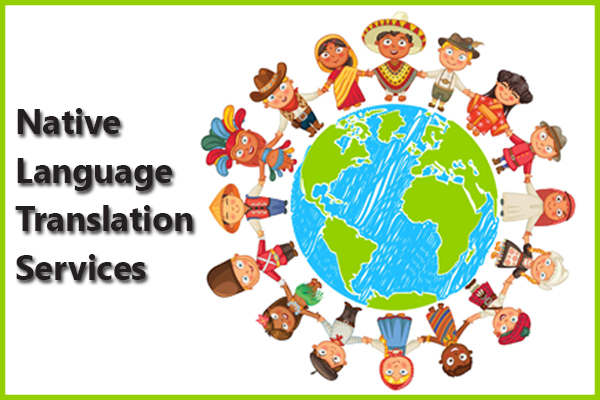 ShanSingapore specialises in Foreign Language Translation, Transcription and Subtitling services connecting communication between nations. The expert team provides native language translation services with 24/6 customer care. Find more information at https://shansingapore.com/
The professional team at ShanSingapore comes with decades of experience with consistency, continuity, and precision.
Native language translation services have gained high significance since it helps to establish an unflinching connection with the customers across diverse cultures.  Communication in the native language of your customer helps to easily connect and build trust. It guarantees smooth and proficient relationships. Businesses today have a worldwide view and hence the language translation becomes mandatory
The Advantages of using the Best Native Language Translator are:
They are aware of the correct usage of grammar with accurate spelling and phrasing. This helps in connecting text that flows in translation easily.They are fully aware of the cultural sensitivities of the target language and can connect the cultural elements of the source language and complement their own language and culture.
Best professional foreign language translator is not only native speakers who know to read, write and speak in their native language, but they also have extensive domain knowledge and experience in various fields of industry. This ensures an error-free, consistent output. This helps in the usage of appropriate terms through the document and make it contextually accurate.
Native language translation services become of utmost importance for translating product descriptions and guides, glossaries, financial records, and other important documents used in technical, legal and economic sectors.
Techies can use the translation for new applications, software, and guides that need to be localised for ease of operation.Other documents like the fund, insurance plan, chemical makeup, individual documents, education field can also utilise the services of native language translations.
Shan Singapore renders translation in more than 2000 language pairs. They provide error free, cost effective and best professional translation service. To find out more, please refer their website https://shansingapore.com/
Quick facts about the Spanish language in the recent years
The Spanish language is the largest language spoken in the US next to English as published by Instituto Cervantes. Mexico has the largest Spanish-speaking people. 52 million Spanish speakers are found in the US and predominantly in the most happening places including Arizona, California, New Mexico and Texas.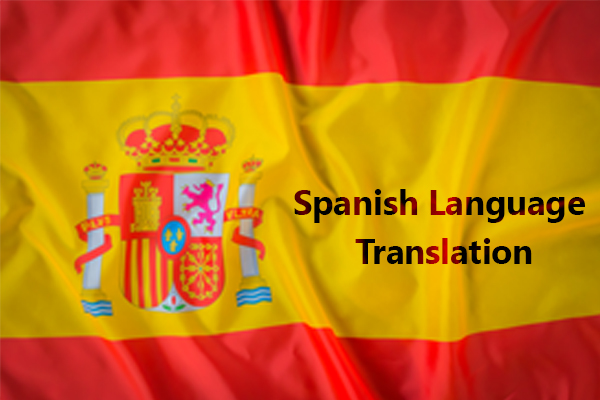 Globally it is found that there are more than 400 million native Spanish speakers. Across the world, there is an exponential growth in Spanish language speakers. This fact catches the attention of Shan Singapore to provide effective Spanish language translation Services. Please refer our ShanSingapore.com to understand our services better.
ShanSingapore Spanish language translator skills
Shan Spanish language translators are skilled in handling the top 3 challenges in the Spanish language. They are the Past simple tense; as compared to English-Spanish have two form, the Speed of delivery, and the Subjunctive.
Our Translators have region specific translation experience to understand the European Spanish, the American Spanish and the language differences within the Hispanic America and the Spain.
Spanish language translators will create shorter text at the same time preserving the content of the original message.
Shan Spanish language translation services have identified the qualified native-level translators who can accommodate the grammar and style of the Spanish language.
Shan specialties in offering Spanish language translation services.
We meticulously hire bilingual translators who can easily converse in English and Spanish to exactly spot the difference between Spanish and English. Please refer our shansingapore.com to talk our team and have your sample document translated. Our charges are competitive amongst our competitors. Quality is preserved along with our speedy delivery. The unique service offered by us is the estimation of the cost for the project without the client disclosing any of their personal details.
Eagerly wanting to reach us? Please refer our shansingapore.com for the contact details. We are equally eager to serve you with our best Spanish language translation services.
3 Important Things For Translators Before Approaching Translation Agencies
Translation industry is growing bigger and better with each passing day as a result more opportunities are generating for professional and worthy translators. It is a highly competitive industry which requires translators with good command and understanding of their respective language.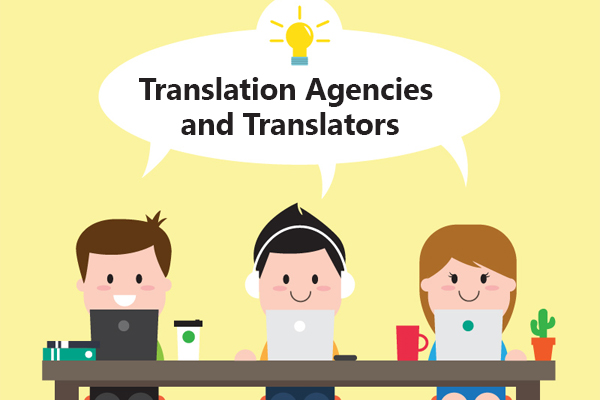 There are many translation agencies in the market, favourable, however; one should always be cautious before deciding the one they want to work with. From freelancer translator to an experienced on favourable to their efforts to remain progressively employed in the translation industry. Here are few imperative points to pay attention too before you approach any translation agencies:
Your resume should be complete with verifiable information provided in it: Your CV should be straight to the point. Mention and focus on your expertise in language, specialties, and experiences. Your resume will create the first impression for you in front of the Human Resource management of the organization make sure that it creates apositive
Research well before applying for any opportunities: It is better to research well about the translation agency you want to apply. Go through the requirement and understand the expertise they asked for. It is better to be cautious before rather than being sorry later. Check the website of the translation agency you wish to apply for to get the better understanding of their business.
Highlight your strength and mention industry-relatedprecise software or tool you worked with: Always focus on your strength while applying for any opportunity. Any reputed translation agencies will always look for a trustworthy and knowledgeablecandidate. Your experience in any particular industry-related software or tool may give you a better chance to be selected.
Check the testimonials on the website if available, to know more about the agencies rapport. Shansingapore.com is a site where you can easily find customer's and client's testimonials. They have been in the translation industry for 6 years and have maintained high quality throughout. There should be transparency between the translator and translation agencies for the long term relationship. Shansigapore.com delivers their promised quality standards with cost effectiveness.
Why Do We Need Foreign Language Translation Services
Foreign Language Translation Service
In today's age of World Wide Web, where businesses have crossed boundaries, and are getting connected across countries through the internet, language can bridge the gap between two regions. Translation is about conveying the meaning from one language (the source) to another language (the target).It is essential for the business organisations to create a global impact, and reach a wider range of audience, in order to stand through the tough competition. However, global trading is not a cake walk; it demands to interact with customers across different countries and having to control the languages. Therefore, no matter where your prospects are, language is the key to getting into the foray of global markets.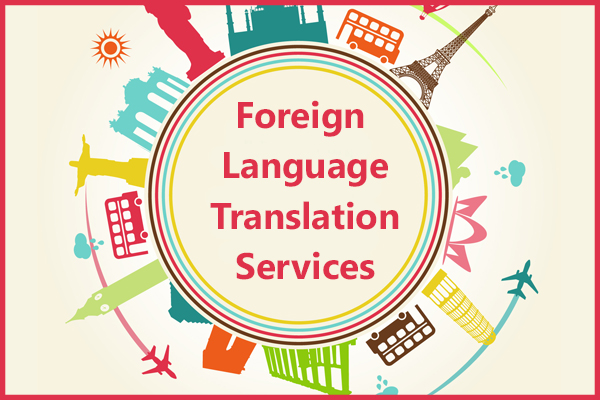 Overcoming Regional Barriers
Language is the backbone of a global project for people coming from all walks of life, be it education, medicine, legal services, or trade and commerce. We, at Shan-Singapore, offer foreign language translation services in multiple languages to translate your content into more than one foreign language. Our experts provide assistance in translation in over 300 different languages, of which are foreign languages. Flawless translation of content into English, Spanish, German, Welch, Italian and French is our word. We also offer professional translation in European and Middle Eastern languages. Our team holds expertise in interpretation of all types of content and their conversion into the desired language.
Error-Free Translation Services
Our professional translation services ensure that you receive error-free translation services at reasonable rates, within a short time. You can be assured of the quality of the text, as it will be managed by a team of skilled translators, and proofreaders. Our performance is based on adherence to quality and our professionalism in work. With error-free translation, you will be able to connect with the people and have business dealings with any part of the world you want.
Shan Singapore – a proud ATA member offers translation services to clients from all over the world. Knowledge of the topics and writing skills are the two major pre-requisites of a proficient translator service provider. And, Shan delivers the best to you.