Three Steps To Follow For Choosing The Best Translation Company
Growing your business in the international market is not an easy job and requires an adequate amount of planning or strategizing. Selecting a right professional translation service for your business is the first step in the process.
Deciding the professional translation service can be a tiresome task due to plenty of options available in the market. If you are also looking for a guide to help you out in selection, then you are at the right place.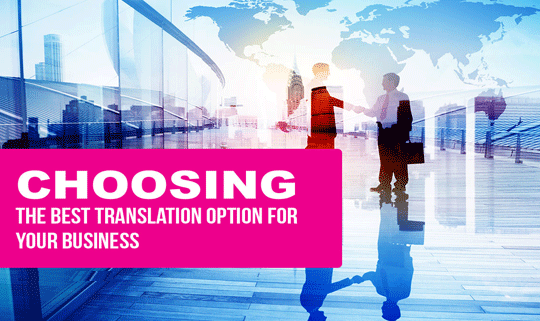 Below mentioned are few steps to follow while choosing a professional translation service for your business:
Research well before committing to any translation company: Choose wisely out of the options available in the market. One should not be in a hurry while deciding the right translation company as it would directly influence the future aspects of your business. Go through their customer reviews or testimonial as it speaks volume for the organization.
Be specific in mentioning of your requirement: Please be specific about your work and timeline. Translation companies will be able to give you a better result if you will be sure of what you are asking for. A good professional translation service company will have a team of best translators with a worthy track record.
The quality of work, pricing, accuracy etc.: Pricing of a good professional translation company should not be heavy on your pocket and side by side it should not compromise with the quality of work. The most important part of the translation is to convey the message with much ease without changing its meaning. Data is the most crucial part of translation service industry and it should be dealt with utmost care.
Shansingapore is a one stop shop for all your translation work requirement. We are one of the best translation companies in the industry. Our website is easy to use and gives you the brief insight of our work. As we know language barrier is the first problem any business would face the moment they decide to get into the international market.
A good professional translation company will make the work easy for you and will help your business in building the anticipated rapport in the market.