Do's And Don'ts – Before Selecting A Business Translation Services
Transitioning into a global market with the help of a good professional business translation service provider is promising, bearing in mind that you do not take action in haste. If you are looking for a professional business translation services then make sure that you research well before finalising any particular one. Googling on the internet and coming up with few names of the service provider is not enough.A thorough research about their pricing, work quality, policies and rapport in the market are few things which need your attention. Visiting their website and learning about their policies are one way to start your research.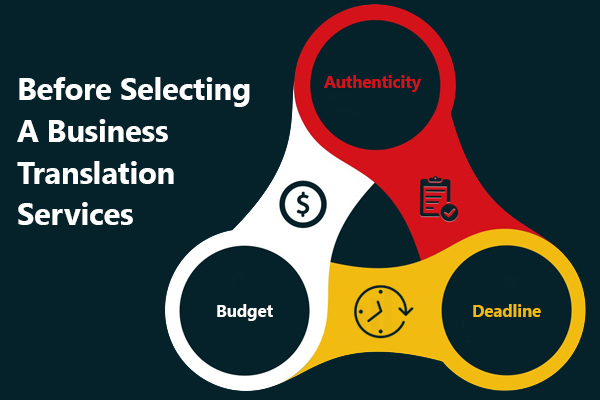 Any good professional business translation service provider would understand the prominence of time deadline and authenticity of translation. Make sure that the translation company does not have any hidden charges which negatively results on the budget once found.Evaluation of business translation service provider's credential and the service they offer is a must.
The quality of translation work does not depend on the charges of the business translation service provider company. Expensive services are not a guarantee of quality work and similarly, cheap services do not do justice to your work.Shan Singapore offers you the cost-effective translation services with proven track record of quality work. Testimonials on their website from satisfied and happy clients are proof of their work.
A qualified and well skilled professional business translator in language pair will always be beneficial for your business. Shan Singapore has a group of experienced and refined native translators who understand that translation is not just the change of content from one language to another. Post translation content should convey the right tone and should be appealing to their native audiences. Translators bridge the gap created by the language barrier and help to burgeon your business.
Shan Singapore's website is user-friendly and easy to understand. As a part of their translation services, they assign a dedicated project management team to look after your projects which assure the strict adherence of time deadline without compromising quality.