How Important Language Translation Service Is For Your Business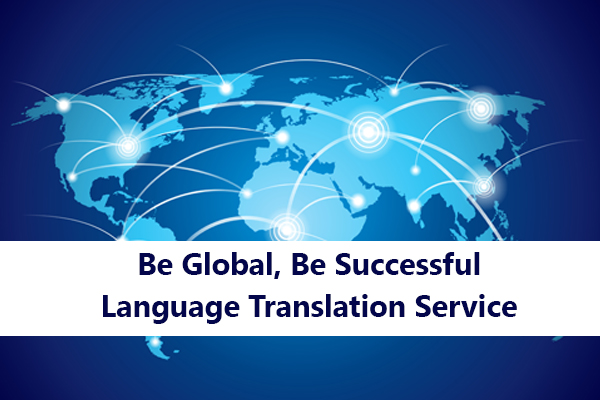 The importance of professional language translation service in the today's time of internet revolution cannot be denied. It plays a significant role in helping businesses to outgrow their reach in the global market. A professional language translation service aims to bridge the communication gap by helping companies reach a multivariate global audience by talking in a language their clients can understand and relate to. Here are few points to show how important language translation is to expand your business in the international market:
In the News Industry: If the news is not translated in a language that their audience understands it then it is nothing but gibberish. A professional language translation service makes sure that the meaning of the content does not change at all while translating in another language.
In cultural interchange: Many books get translated into a different language to be read by readers around the globe. A good professional translation company not only translate the content properly but also make sure that its essence is not lost in the process.
For a multinational company in their Business prospects: With the internet revolution nowadays, many companies are aiming for their businesses to grow internationally. Translation is exceptionally important for companies which operate in multiple countries and share information from global offices.
Tourism Industry: In the foreign country, we feel uncomfortable because it gets difficult to communicate or read in any other language. Translation can effectively help in translating tourism material in their respective language.
Shan-Singapore helps all kinds of translation in the industry. At the moment we offer translation in more than 1700 language pairs. We help you expand your business globally and have a team of best translators to help you get the best possible results. We make sure that our translational work conveys the original tone and intent of a message.
It is important for a good professional language translation company to consider quality enhancement measures to ensure that the work provided by the client is absolutely error-free. Shan-Singapore does that and more. We offer you one of the best language translation services and make sure our services do not burn a hole in your pocket.
Do's And Don'ts – Before Selecting A Business Translation Services
Transitioning into a global market with the help of a good professional business translation service provider is promising, bearing in mind that you do not take action in haste. If you are looking for a professional business translation services then make sure that you research well before finalising any particular one. Googling on the internet and coming up with few names of the service provider is not enough.A thorough research about their pricing, work quality, policies and rapport in the market are few things which need your attention. Visiting their website and learning about their policies are one way to start your research.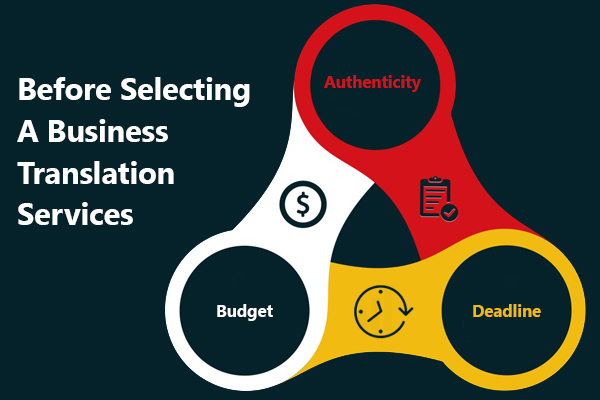 Any good professional business translation service provider would understand the prominence of time deadline and authenticity of translation. Make sure that the translation company does not have any hidden charges which negatively results on the budget once found.Evaluation of business translation service provider's credential and the service they offer is a must.
The quality of translation work does not depend on the charges of the business translation service provider company. Expensive services are not a guarantee of quality work and similarly, cheap services do not do justice to your work.Shan Singapore offers you the cost-effective translation services with proven track record of quality work. Testimonials on their website from satisfied and happy clients are proof of their work.
A qualified and well skilled professional business translator in language pair will always be beneficial for your business. Shan Singapore has a group of experienced and refined native translators who understand that translation is not just the change of content from one language to another. Post translation content should convey the right tone and should be appealing to their native audiences. Translators bridge the gap created by the language barrier and help to burgeon your business.
Shan Singapore's website is user-friendly and easy to understand. As a part of their translation services, they assign a dedicated project management team to look after your projects which assure the strict adherence of time deadline without compromising quality.
The Advantages of Certified Translation Services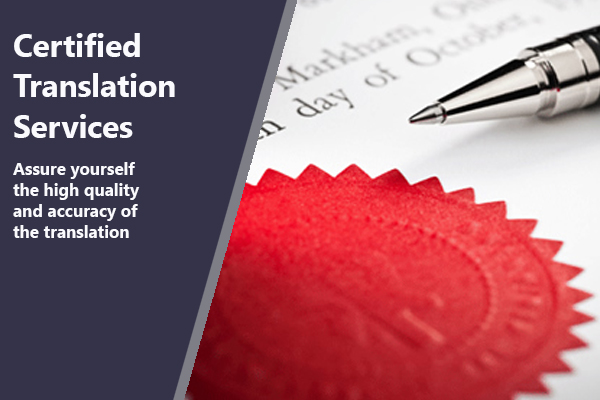 Certified translation services assure the client high quality and accuracy of the translation. It is mandatory to keep the exact meaning of the source language in legal and official document translations such as birth/marriage certificates, contracts, property transaction documents, immigration paper nd government treaties. An amateur or freelance translator can do the translation to an extent, but you cannot expect an error-free job from them always. A certified translator's service will help you in this regard to avoid any problem due to the inaccuracy in the translation. We can rely on a certified translator if we need to translate technical text such as technical manuals, product brochures etc.
In this era of globalisation, most of the major languages of the world are facing a rapid increase in the need for translation services, both for commercial and official purposes. Businesses who want to reach foreign markets use the expertise of certified translators to address and attract customers of distant countries. Official and legal documents also need to be translated, without losing out on accuracy.Marketing in a foreign country needs a complex localisation treatment of language. Mere translation will not do here. Localisation in product brochures and advertisements can be done effectively by a Shan-Singapore professional and certified translator only.Today many companies attract foreign customers through online strategies and they need multilingual translators for this task. Website translation is entirely a different area. A Certified translator's service is essential for online marketing translation services, SEO and PPC translation.
It is also important to protect the privacy and secrecy of your documents which may be highly sensitive. Sometimes you may have to submit original documents for translations. For obvious reasons, you will most likely need certified translations of your current educational documents, qualifications, accreditations and so on. In such situations, you have to approach a certified translation Service provider like Shan-Singapore
Integral Part Of Translation industry-Video Subtitling Services
Video subtitling services play a significant role in the translation industry.A good professional video subtitling services offer you the best pool of transcribers and help you in choosing a solution that matches your requirement and budget. Taking your original video and preparing it for the localized audience to broaden the reach of your material is the goal of any video subtitling services.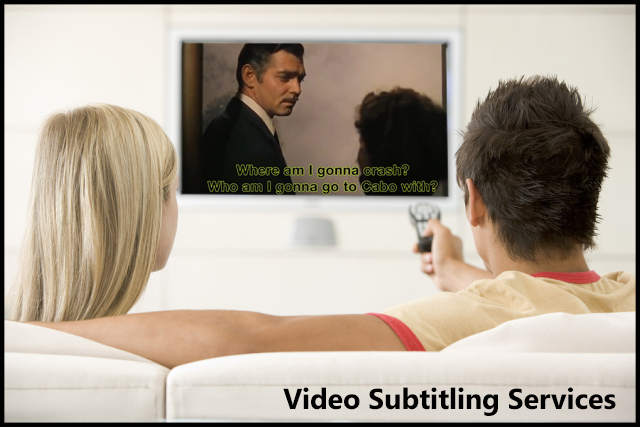 To name few examples, here is a list of options in which video subtitling services can be really helpful:
Work as a substitute for interpreter services for deaf community: In the absence of an interpreter, subtitling services can be really helpful for the deaf community in understanding the video with appropriately aligned subtitles.
Can be helpful in learning a new language: It is one of the ways to understand and learn a new language. Idioms, phrases, and words used in videos can be easily read through Many people around the world watch movies which are made in another part of the world and enjoy it with the help of video subtitling in their respective language.
To broaden the reach of your audience: In today's era movies are not restricted to a certain set of target audience. With subtitle in the native language, one can easily enjoy a movie made in any part of the world which gives fair chance to the movie makers to enlarge their target audience numbers.
Shan Singapore offers you the cost effective and flexible video subtitling services without compromising with the quality ratio.A professional video subtitling service is an important tool which gives you an access to introduce your product or service to a mass audience and captivated them by using their native language. Shan Singapore's website is user-friendly and easy to understand as well. It is a place where you will find answers to all your requirements and the appropriate help of their supportive team for any queries or concern.
Importance of Professional Translation Services
The market is full of options to choose from for translation services, however, one must pay attention to the work and result of the services. It is essential to hire a good professional translation service to acquire the desired result in the business.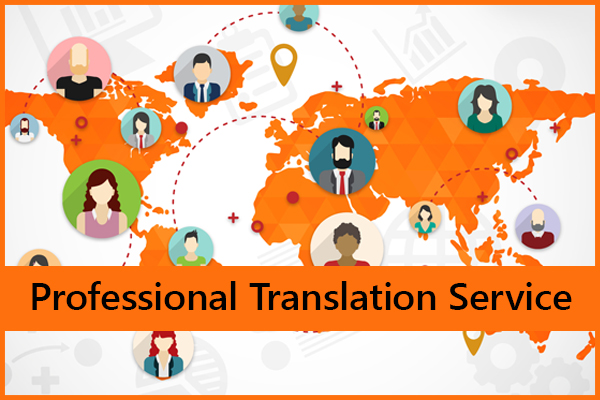 Shansigapore.com is a place where all your requirements will be met. They have one of the best translators to help you expand your business at an international level. Below mentioned are the significant points to prove the importance of professional translation services:
To keep the essence of the language intact: Translating the content into another language is not an easy task as it should not change the meaning or essence after translation.Professional translation services pay attention to even minute details and give you the best possible results
It bridges a gap between two parties with different language: It gives you a chance to your business to grow by traversing the language gap. To hit the right audience for your product or service it is important to understand their requirement and work accordingly. A professional translation service will help you to achieve that.
Error free work to enhance the productivity: Translation services make sure that the document is error free and convey your message exactly as you want it. It helps you to enhance the productivity of your business. A good translation service should recheck the work before handing it over to the client and make sure it should be error free.
Before hiring any translation services you should pay attention to their feedback and rapport in the market. From translation quality to delivery timing each little detail impacts your business. Shansingapore.com has completed six successful years in the translation industry working with the clients from across the world. It provides you round the clock customer service to help you in the need of the hour.
Customer starts trusting the product or services more if it conveys the idea in their native language and professional translation service make sure of that. Shansingapore.com works with the native and most experienced translators. A good professional translation service helps you in taking your business global.