Get to Know About Audio Transcription Services
Businesses are growing at a rapid speed and with an endless string of conferences or meetings, it is important to keep a record of the proceedings of these events which can be further reviewed or considered. Most important function of transcription services is to maintain a record of these business meetings and events in a best possible manner.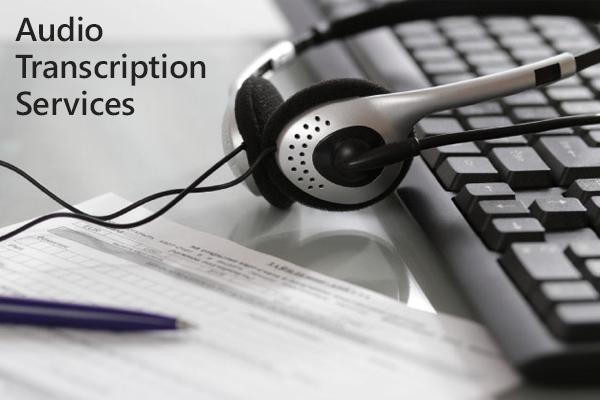 Business interactions are generally audio recorded and given to a reliable transcription service provider for transcription. It is essential for the transcriber to have an in-depth knowledge and understanding of the respective accents in the audio recording. The conversion of voice to text is often required during business conferences and meetings.
Audio transcription means conversion the spoken words (recorded or live session) into written text. It is important to pay attention to the delivery methods which should be secured. Hiring a professional transcription service provider for your audio transcription will definitely be helpful for your business and assures an error-free transcript.
Shan Singapore is a one-stop-shop for all your transcription requirement. Their website gives you the insight of their work in the transcription business. It is important to follow the strict deadline for any business transcription without compromising on the quality of the work and Shan Singapore does that and much more. They work with the goal of providing 100 percent accuracy ratio for your transcription requirement.
Not only for business purpose but transcriptions are sometimes required for movies too. Movies are also transcribed to allow for further translation, subtitling or voice over etc. Shan Singapore provides transcription services and gives you customer support for any queries or concern related to the assigned project round the clock.
A professional transcription provider ensures the best quality and accurate transcripts without compromising your preferred format. They have the capability to handle an extensive range of input file formats and offer you the output in your specified file format. Hiring an efficient transcription service provider will definitely result in saving time and will show an increase in profit for your business.
Three Steps To Follow For Choosing The Best Translation Company
Growing your business in the international market is not an easy job and requires an adequate amount of planning or strategizing. Selecting a right professional translation service for your business is the first step in the process.
Deciding the professional translation service can be a tiresome task due to plenty of options available in the market. If you are also looking for a guide to help you out in selection, then you are at the right place.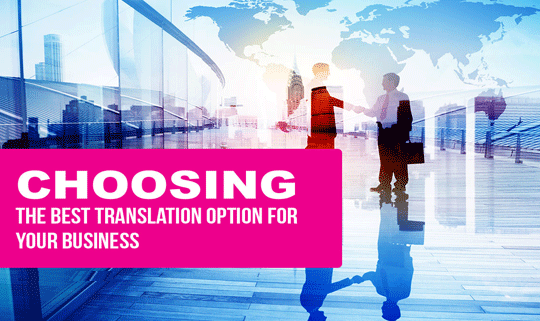 Below mentioned are few steps to follow while choosing a professional translation service for your business:
Research well before committing to any translation company: Choose wisely out of the options available in the market. One should not be in a hurry while deciding the right translation company as it would directly influence the future aspects of your business. Go through their customer reviews or testimonial as it speaks volume for the organization.
Importance Of Online Language Translator In The Translation Business
The aim of any quality translator is to bridge the communication gap between businesses or clients and their respective audiences. We are living in a world where we can be connected to anyone around the globe with just a click of our mouse. Technology is bliss when it comes to connecting with people in another part of the world who might not be familiar with the language we speak.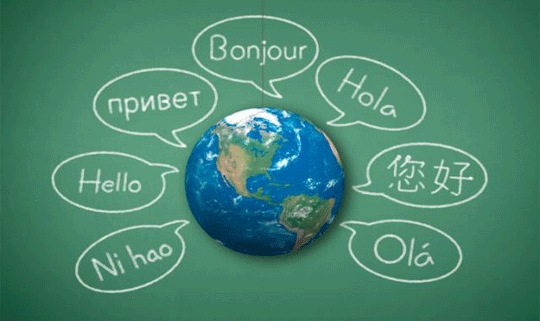 Due to this businesses have plenty of options to develop internationally, however; it is not an easy task as it requires appropriate planning. To make your mark in the international market, it is important for businesses to hire professional language translators.Language translator is an individual who helps you to convey and understand the language of another party you are dealing with. It requires a flawless understanding of the pair language to translate any document or content. Finding a professional language translation company is a tedious task due to countless options available on the internet.
Online language translators should have proper knowledge of the pair of languages they deal with as it is really essential when it comes to keeping the quintessence of the language intact even after translation. It is advisable to always hire a well-skilled and knowledgeable language translator. Shansingappore has made his mark in the translation industry as they have the best of language translators associated with them.
Once you decide the translator or the agency you want to work with, inform them the complete details of the project you want them to work on. Mention everything clearly from the length of the document, time frame to pair of languages you want them to work on.
Shan Singapore makes sure that the quality of work which they deliver is never compromised. Testimonials on their site of happy and satisfied clients/customers speak volume of their rapport in the translation industry.
When you are planning to buy, you need to know everything about the translation industry. One of the most amazing facts is that there are thousands of translation companies and if you do an online search more than 18,000 companies will try to get your attention. This industry is highly competitive and there are small teams of internationa players involved. It is, in fact, very difficult to decide which of the companies is best for you.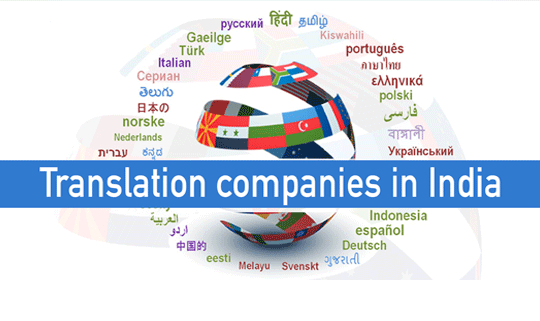 Facts about language translation company you need to know
Background of the company
One of the first things that you should look into a translation services provider is its background. You would like to know in detail about the company in which you are going to hand your multilingual content. Make sure you look at the profiles of the management team and main employees along with that of the translators.
Whether the company provides translation in one language pair or many
If a company deals in the translation of single language pair, it means that the company is specialized in language combination. They have a small team of linguists and would be of great help if you have a large project to handle. On the other hand, multilingual vendors provide services in a wider range of language pairs as well as areas of experience. They ensure consistency as well.
Reasons Why You Need Professional Translation and Transcription Services
Businesses are expanding and extending beyond borders and this has enhanced the demand of translation and transcription services all over the world. A rapid increase in the requirement has also increased the number of such services and freelancing units in the market. Therefore, it becomes very important that you select the right translation service for your work to be done. All of us are aware that when it comes to quality and timely work done, we can rely on reputed professional services only. There are many reasons behind this. Some of the prime ones are mentioned here.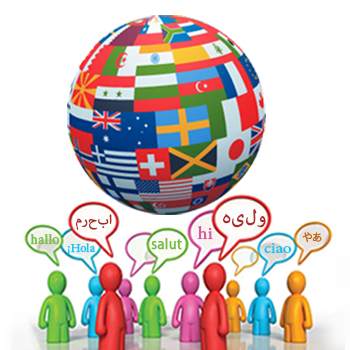 Reasons for selecting professional translation and transcription services
Quality
Dealing with professional translation and transcription services will save you from worrying about the quality of both, translation and service. Here, you are not working with an individual because a team of qualified, well-educated, skilled and committed professionals are working together. Your project will be taken care of by the experts at different levels which ensure that the file delivered to you would be of high quality and seamless reproduction.
Professionalism
Using a translation and transcription service like Shan Singapore, you can stay assured of absolute professionalism. There are specialized translators in various fields and they provide you top quality of service maintaining the extremely strict translating process. The company will make sure that the project is handed over to the translator that matches with your needs and has the expertise to keep up with your domain's expectations.